Don't get me wrong, it's amazing how many class times and formats Power Life offers every day. But sometimes I have a hard time choosing which way to go. Do I want to get lost in the flow of a Power 2? Do I want to slow down with something more gentle like Restore? Do I want to get my butt handed to me at Sculpt? (If you're wondering, yes, it does take me forever to find something to watch on Netflix.)
Enter, this little beauty of a quiz. If you're feeling indecisive about your next move at Power Life, take a few moments and let the *~universe~* guide you in the right direction. Go with your initial gut instinct, and answer as quickly as you can. You might just find your new favorite class!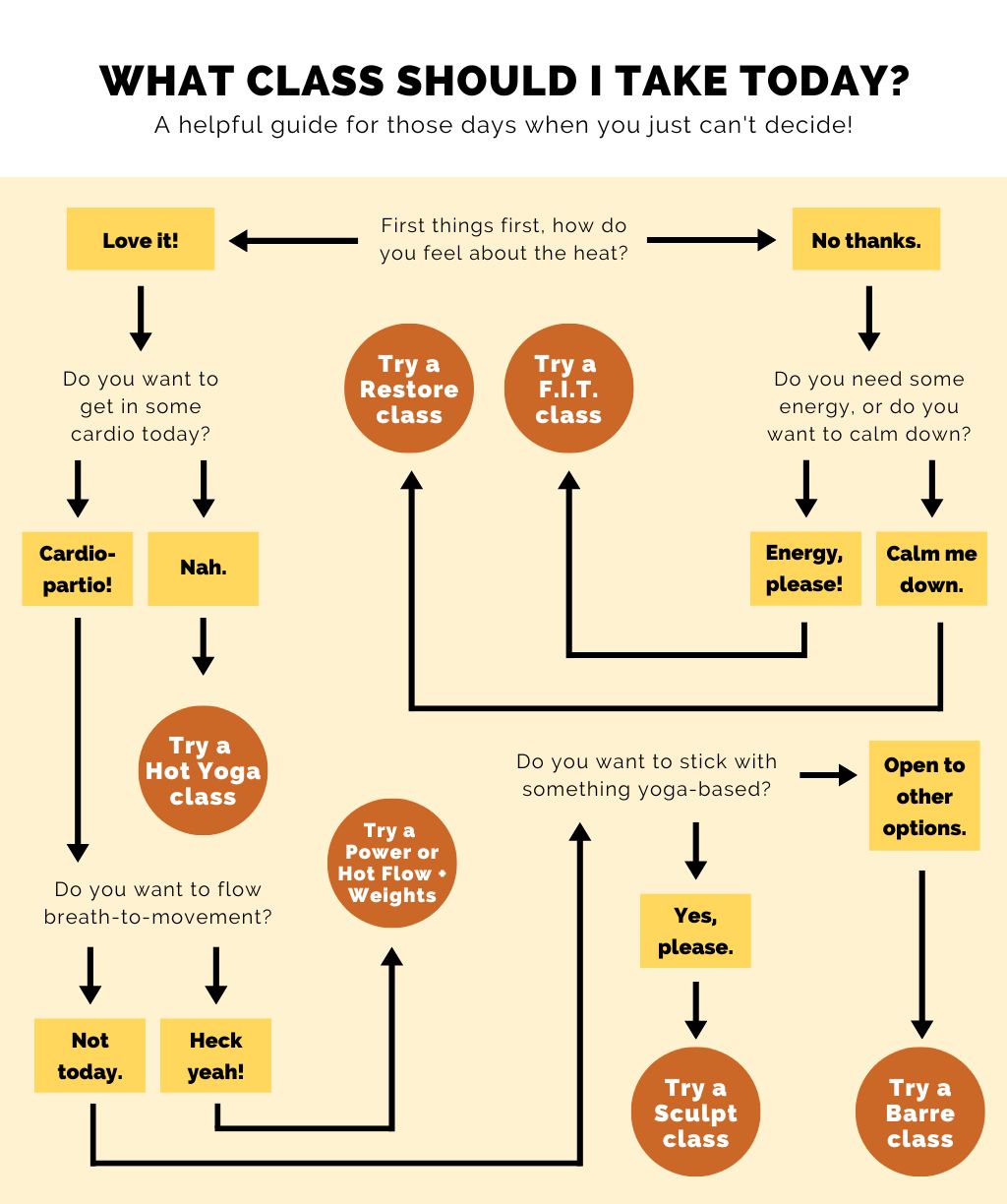 Did you land on a class you've never tried before? Awesome! Click one of the links below to learn a bit more about the format before you sign up for your first class. (Heads up, not every class is offered in every Power Life market or studio. If you landed on something not offered in your area, let our team know you'd like to try it and we'll see what we can do!)
Power | Hot Flow + Weights | Hot Yoga | Restore | Sculpt | Barre | F.I.T.