Are you looking for a fun way to introduce your kids to yoga? Why not take them on a jungle adventure?! These 6 simple yoga postures have a fun jungle twist.. give it a try today!
Kids Yoga: Jungle Animal Postures
Lizard
Bear
Sloth

Childs Pose:

Bring knees wide
Big toes to touch
Reeeach forward
Close your eyes and breath deep sloth like breaths!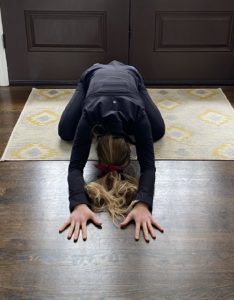 We hope that you and your kids enjoy these fun jungle yoga poses! Ask your kids what their favorite animal is and make up postures together! Snap some pics and tag Power Life – we would love to see what you come up with as a family!