If you are looking for ways to make your at-home studio feel like Power Life, try giving this essential oil blend a try! You can add it to a diffuser or try making a roller ball. This blend is sure to energize and clear your mind.
Materials:
Essential oil roller ball pack (I got this kit from amazon.)
Your collection of essential oils (I use orange, lime, frankincense, and peppermint for this blend)
Your choice of carrier oil (I used Grapeseed oil, but you could use sweet almond oil, jojoba oil, argan oil, even olive oil!)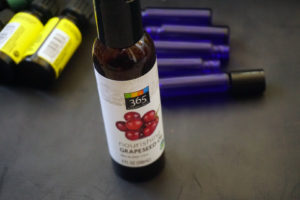 Step one:
Using the small funnel included in the roller ball kit fill one of the bottles about ¾ full with your carrier oil.
Step two:
Using the pipette drop:
3 Drops Orange
2 Drops Lime
2 Drops Frankincense
2 Drops Peppermint
Step Three:
Label your bottle with the oils inside or "Power Life Blend"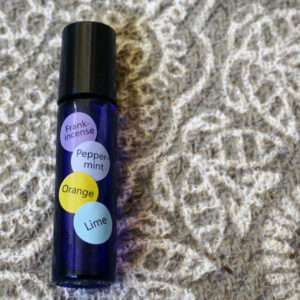 There are a million and one combinations of essential oils. We chose this as our blend for its energizing, balancing, and grounding properties. Orange and frankincense are both known for reducing symptoms of anxiety. Frankincense is said to reduce feelings of anxiety while grounding the spirit with its earthy and woody scents. Lime and peppermint are both known for their energizing effect. Lime also uplifts the spirit and helps with balance.
We would love to hear what essential oil combos you use and why! Sound off in the comments.